Retail representation
Iconology is a master sales representation enterprise of  retail consumer products with over 1000 Reps and calling on over 1300+ accounts.
Products we sell are  Beauty, Consumer Electronics, Beverage, Housewares, Automotive, Hardware, Health, Fashion,  Sporting Goods, Pet, Lighting, Consumer Goods, and Pharmaceutical. Iconology offers worldwide service in sales, marketing, distribution and in-store support in all significant channels including, academic, state and federal government, military, large to small consumer retailers, online merchants and rent to own channels.
Iconology has engaged over 1000 very experienced sales reps, each of whom have day to day contact with their respective accounts. Most of our reps are ex buyers, SR VP's, or Sales Reps who have been calling on their accounts for a long time.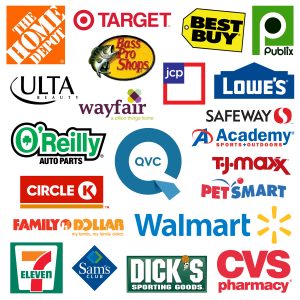 From the branch headquarters and independent procurement facilities to execution at shelf level, Iconology is your company extension in a challenging industry we can help you set up specific key retailers all the way to help you corner domestic and worldwide distribution directly. 
Our deep rooted direct to consumer e-commerce division, brand management and consumer product placement partnerships make us the leader in taking up and coming e-commerce brands to retail and seasoned retail brands to e-commerce and into worldwide distribution. 
We can also work with buyers to develop customized service requirements and partnerships optimized for maximum visibility at retail. Iconology offers a proven record through our Independent Sales Representatives and Management Team in expanding sales, brand awareness, promotional execution and customer service.